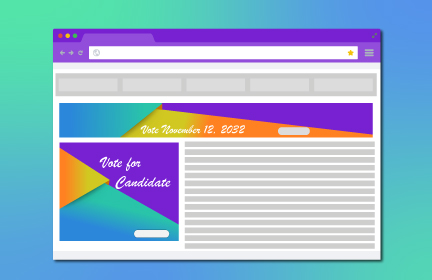 Targeted web banners and video
Reach targeted voters with digital banners, non-skippable pre-roll videos, and native ads in reputable websites. RunWith.Digital targets audiences online with customizable, pre-built voter segments or with your own voter lists. 
Targeted social media
Amplify your voice on social media. Focusing on niche marketing, RunWith.Digital uses social media to create a connection between candidates and voters.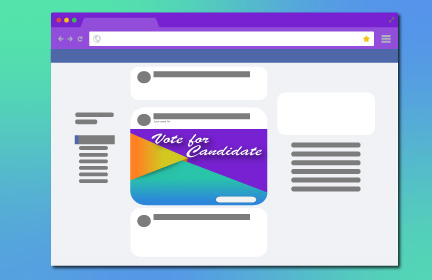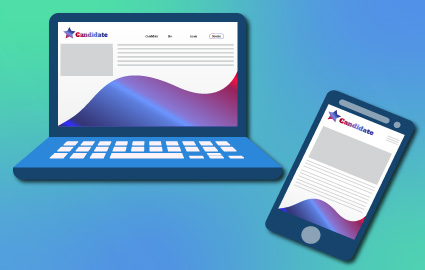 Web Design
Your website is where you inform voters of who you are and what you stand for. Your website tells voters where and when you will be speaking, and how they can help your campaign. RunWith.Digital will make sure your site accurately represents you in a stylish way.
Texting
Studies show that 95% of texts are read within the first 30 minutes of receipt. This is the highest metric of any way to reach a voter! RunWith.Digital uses various texting methods to maximize your exposure.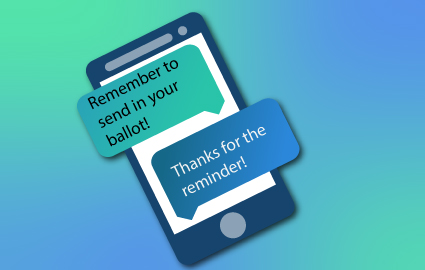 Political Digital Targeting
Political digital targeting goes where your voters are. We use voter lists, interest categories, demographics, and more! We use niche advertising to make sure every voter gets a message crafted just for them across multiple platforms!
Political digital targeting identifies victory, looks at your current strategy, and identifies potential obstacles. Your digital campaign is customized to your own needs. And data is analyzed multiple times a week to examine what is working, and what needs tweaking.
Voters don't want a generic canned message. They want to connect to candidates. They want to know that you care about them. RunWith.Digital builds a connection with each and every one of your voters, letting them know why YOU are the right candidate.
Mindy led a digital program helping our Alums win 14 of 15 judicial races in 2020! Mindy also provided a two-hour training on basics and setup for campaigns' digital game as well as an interactive Q&A with our class.
I highly recommend having Mindy run your digital strategy!
I hired Mindy to perform detailed database work for Gov. Richardson's campaign in Nevada. She did exceptional work and provided insights unavailable from others.
Using Mindy's information and analytics, our field organizing teams were able to be more effective in a crowded presidential race.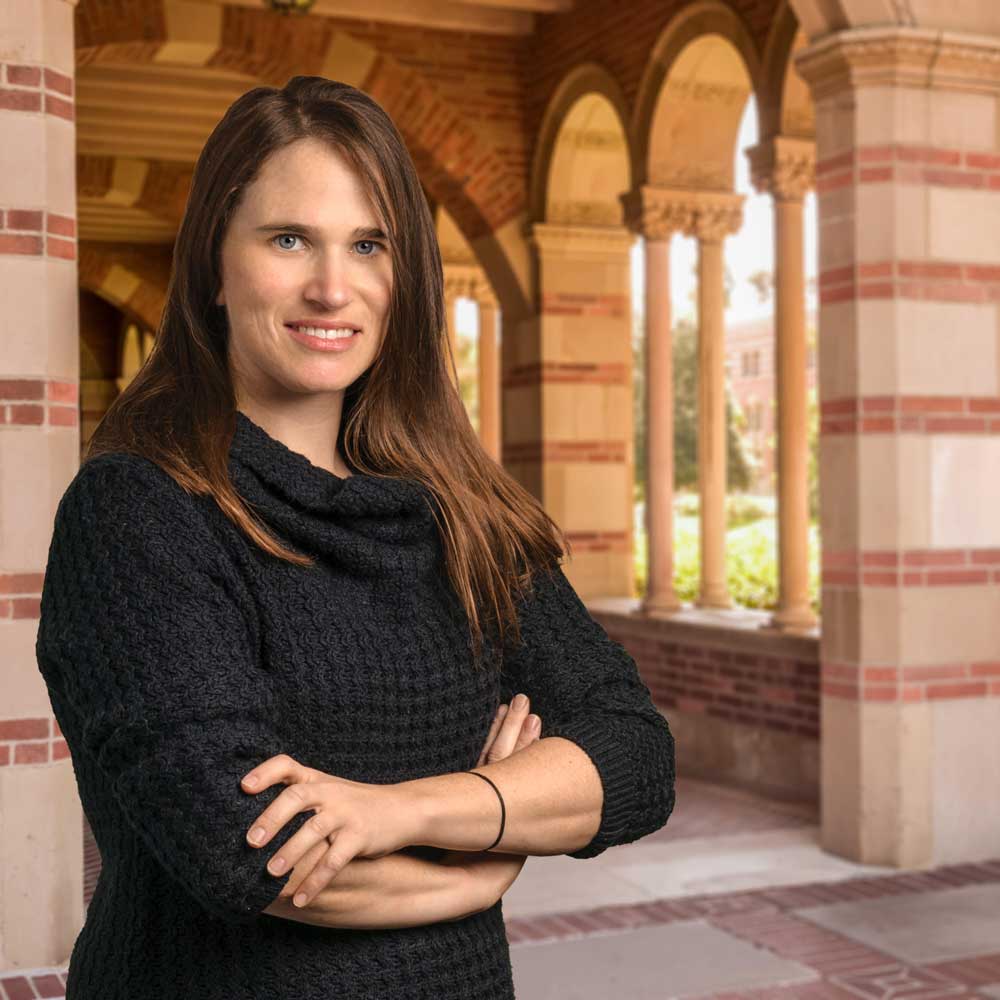 Mindy Serin, An Industry Leader
Commissioner,

 

Los Angeles City Council, Innovation and Performance Commission
Trainer, Emerge 

Instructor in Digital Analytics and Google Ads,

 

UCLA Extension

Instructor in Web Design and Design Thinking,

 

General Assembly
Digital Consultant,

 Eddie Morales for Assembly

Digital Consultant, Scott Rhineheart for Assembly

Digital Consultant,

 

Sherry Powell for Judge

Digital Consultant,

 

Rachel Payne for Congress

Coordinator,

 

Lloyd Levine for State Senate

Data Director,

 

Kentucky Democratic Party

Data Director,

 

Bill Richardson for President